As a business owner, you are passionate about what you do, you don't have a lot of time to put together a DIY logo or pay an agency to design something that you don't like because you never got that face-to-face communication with the designer. I get it, I've been there and gone through similar struggles.
I believe in designing brands that tell a story, I love working with talented entrepreneurs who have a passion for what they do. Like people, each brand is unique and has its' own personality. When you provide your vision along with my creative process, I believe we can create a beautiful brand that you will love and be proud of.
Are you ready TO ELEVATE YOUR BRAND AND create aN EXPERIENCE your audience can't resist?
design that gives you the confidence to do more of what you love
Your logo is unique, give it style with alternative setups to make sure that your brand will stand throughout on every platform.
Every brand needs a color palette, this adds personality to your brand. Do you know your color values?
Knowing your color values will provide a stress-free experience working with an outside vendor so that they can best match your product/design to your brand colors.
Do you know that typography plays a big part in your brand personality?
​
It should convey your brand message and connect with your target audience because the last thing you want is to have a grungy font use for your soft and bubbly brand. That's just an example, but you can see how wrong that can go.
Every brand needs a mood board. Whether this is your vision or an inspiration to start your brand creation process, having one keeps the brand consistent and cohesive when it comes to creating brand content for your business. A mood board is also helpful when it comes to working with other creatives, this gives them an insight into the visual aesthetic of your brand.
How branding can help your business grow.
Are you struggling to put together a cohesive and irresistible brand that attracts your audience? If you have a passion to start something but have been struggling with where to start, well, you came to the right place.
Whether you're running a small business or looking to make your mark with a personal brand, having a compelling brand identity is very important. First impression matter, which is why your brand doesn't stop with just a logo.
Your brand identity consists of the whole experience that you provide to your audience. From a logo to the website, custom invites to business cards, and social media presence can be challenging doing it all yourself.
Timelines:

5-10 Business Day
Each brand is unique and different in its own way. Having a DIY brand means you may not always have all your ducks in a row. If you feel like you've checked all the right boxes under the branding list but you're still not booking any clients, Book a brand audit today!
A brand audit will allow me to evaluate your brand in all areas of struggle, provide you with a brand analysis, and together we will create a strategic Brand Refresh Action Plan that will help you redefine your brand identity.
​
Brand Questionnaire

Brand Assessment

A Brand Refresh Action Plan to help you strategize and define your brand identity and personality.

Investment: Starts at $600
​
*(Price may vary depending on the depth of your brand materials undergoing review)
​
EXCLUSIVE
BRAND CREATION
Are you a visionary who has big goals, and is serious about taking your brand to the next level? You're passionate about what you do, but you need help to develop a powerful brand identity that your audience can relate to, well, you came to the right place!
Let's create something amazing!
Brand Questionnaire

Strategic Planning

Inspiration Board Discussion

Typography recommendation

Color Palette recommendation,

Custom Logo Design

A Brand Guidelines (pdf)

Multiple Files Format for your logo (.eps, .pdf, .png, .jpeg).

One Brand Collateral Design

Investment: Starts at $2,500

For additional brand collateral add-ons, please mention them in your inquiry.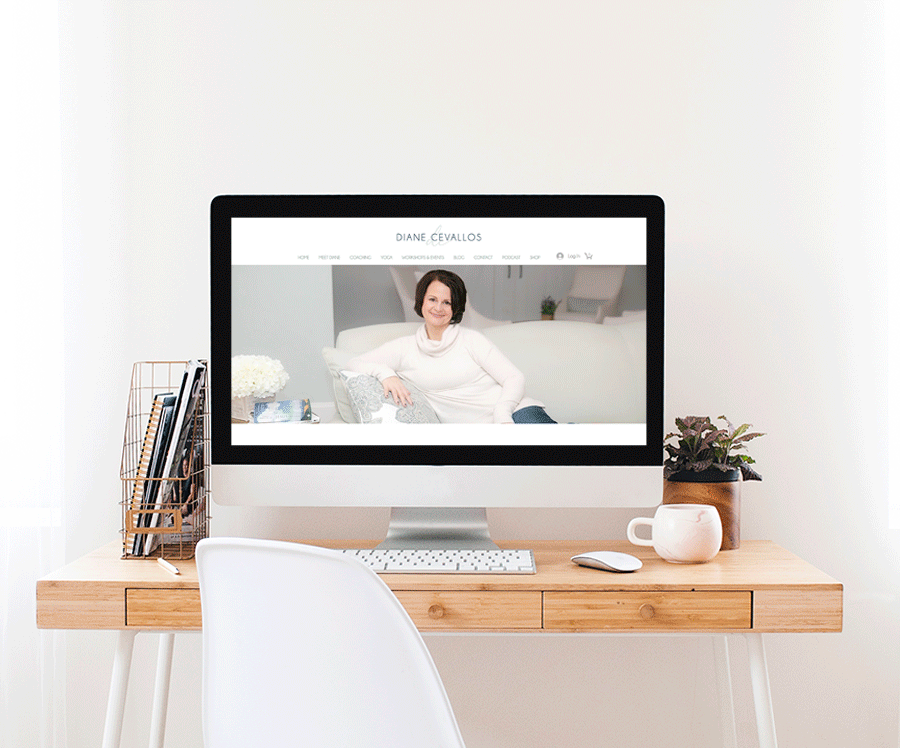 PERSONALIZE wix WEBSITE DESIGN
Looking for a unique website design tailored to your brand? Book your personalized website design today!
Your website is the best platform to connect with your audience and potential clients. Social media platforms are great, but let's be honest, who will scroll through every post to learn more about you and your services? As a business owner, having a website is an essential part of your brand and growing your business.
Brand Questionnaire

Website Audit/Assessment

Personalize Website Design: (1-5 pages layout or landing page)

Basic SEO, Graphic & Images Support

Investment: Starts at $1,800
​​
Add On: Blog, Additional pages, Calendar Booking Service, Course Creation, Email Marketing, Membership, E-commerce site. (Additional fee may apply)
​
*(Price varies depending on customize features and total amount of pages)
​