Are you ready for a beautiful

brand that reflects your personality?
Being a business owner, you wear many hats and you don't have a lot of time to learn a new skill to DIY your logo or pay a big agency company to design something that you don't like because you never got that face-to-face time to communicate with their designer. As a brand designer, I get it, I've been there and gone through numerous time branding and rebrand myself. I know that the struggles are real.
You have a passion for what you do, you have to run and manage your business, you don't have time to take on another responsibility. This is where I come in.
I believe in designing brands that tell a story, I love working with clients who have a passion for what they do. Like people, each brand is unique and has its' own personality. I design each brand as if it's my own. When you provide your vision along with my creative process, I believe we can create a beautiful brand that you will love.
If you're looking for a creative, clean, and modern brand then you're in the right place.
Each brand is different and unique in its own way. You may need this Brand Audits service if you feel like you've checked all the right boxes under the branding list but you're still not attracting the right audience or getting any lead.
My brand audits provide you with a customized plan designed to specifically meet your needs and grow your following.
This includes a Brand Questionnaire, 30min Brand Analysis Session, a 30 Days Action Plan and a Follow-Up session to go over your result.
Timelines: 4-6 Weeks
Investment: Please contact me for a custom quote*
​
*(Price may vary depending on your brand needs)
​
The Brand Identity service is perfect for you if you're a creative visionary goal setter and you're serious about taking your brand to the next level because you're passionate about what you do but you need a little help to set your brand for success.
This includes Brand Questionnaire, Strategic Planning, Inspiration Board, Typography Recommendation, Color Palette, Brand Identity Design, Style Guide, and Multiple Files Format.
Timelines: 2-4 Weeks
Investment:
Wordmark Logo starts at $450
Icon Logo starts at $875
Exclusive Brand Identity starts at $1,250*
​
*(Package Include: Social Media Covers and 1 Stationary Design)
​
The Brand Identity + Website experience is perfect for creative individuals and small business owners who're ready to elevate their brand and launch a beautiful and cohesive brand or rebrand their current logo design.
This includes Brand Questionnaire, Brand Discovery Session, Strategic Planning, Inspiration Board, Typography Recommendation, Color Palette, Brand Identity Design, Style Guide, Social Media Covers, 1 Stationary Design, 1 item design of choice, Multiple Files Format and a Branded Website Design.
Timelines: 6 - 8+ Weeks
Investment:
Brand + Website starts at $3,200
Website only starts at $2,200*
​
*(If you already have a Wix website designed but you need help with structure and visual branding, please email me for a custom quote. Hourly rate is available depending on the size of your website and how intensive your website design needs are)
​
When you can't be there to communicate directly with someone, your website is the next best thing to connect with your audience. First impression matter, let me help you design a branded website that reflects your personality and speaks to your ideal clients.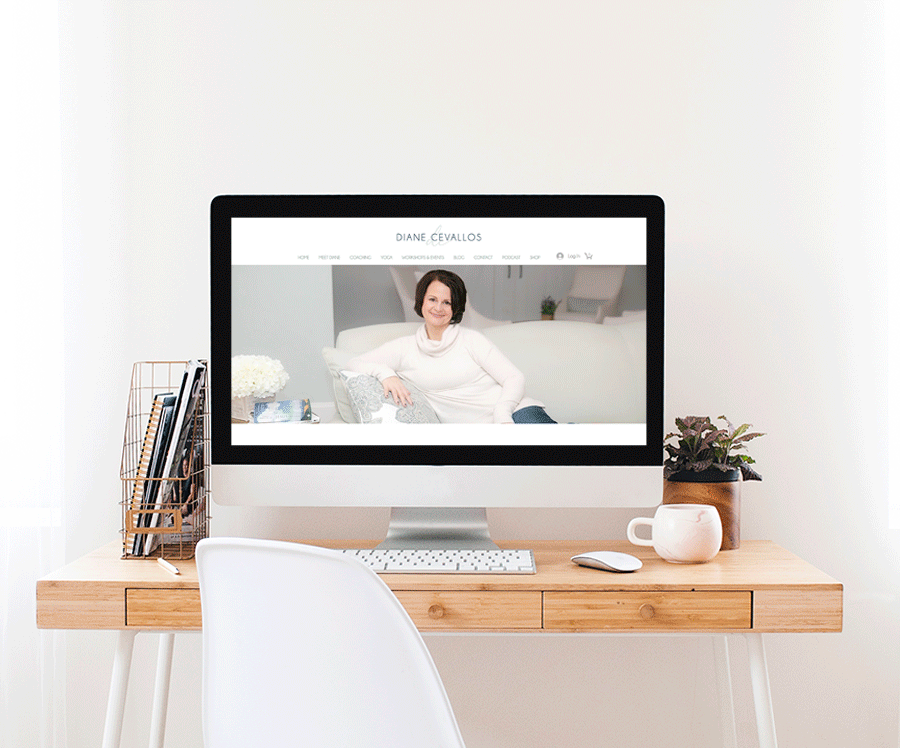 If you have any questions, please check out the FAQ page. If you can't find the answer to your question, please email me directly and I will get back to you within 24hr.